Why Macrame?
We at Masaya truly believe in exploring various art forms and have been eyeing Macrame for a while. Macrame is a centuries old beautiful handicraft that can transform little knots into objects with stories.
We thought of launching this beautiful art form for our festive collection after a lot of ornaments going around that weren't sustainable.
Our Cotton ornaments are soft for little bubs to play with and also the colours it comes in lights up any room. The texture of the chords help in developing grip and the different shapes act as an engaging educational tool for the little one.
Why Felt?
We use felt fabric as they are perfect for handmade crafts. The quality of felt we use is superior so that the glitter doesn't shed and is soft to touch for the baby's skin. They are free of synthetic toxic dyes as we provide only the best for your little ones.Each felt sheet is on either canvas or a knit material, leading us a step closer to sustainability, Motifs such as the candy cane and the snowball are handmade with love and care to make every bunting straight from the heart.

Who made them?
These buntings are handmade by students of Mann.org.Mann is dedicated to fostering independence & employability among individuals with special needs like Autism, Down syndrome, Intellectual Disability, and we are proud to have collaborated with them to create these beautiful buntings for your littles.
We know each of these were made from the heart by our hardworkers, also known as Santas little elves! Each piece for them means the same amount of love and care, so this Christmas, lets make a difference.

Regular price
Rs. 1,299.00
Regular price
Sale price
Rs. 1,299.00
Unit price
per
Regular price
Rs. 3,499.00
Regular price
Sale price
Rs. 3,499.00
Unit price
per
Mann for Masaya
On the lookout to give back to the community we wish to see grow and become a part of the Masaya family- we found Mann. Together we created handmade buntings that share the spirit of joy, labour and love.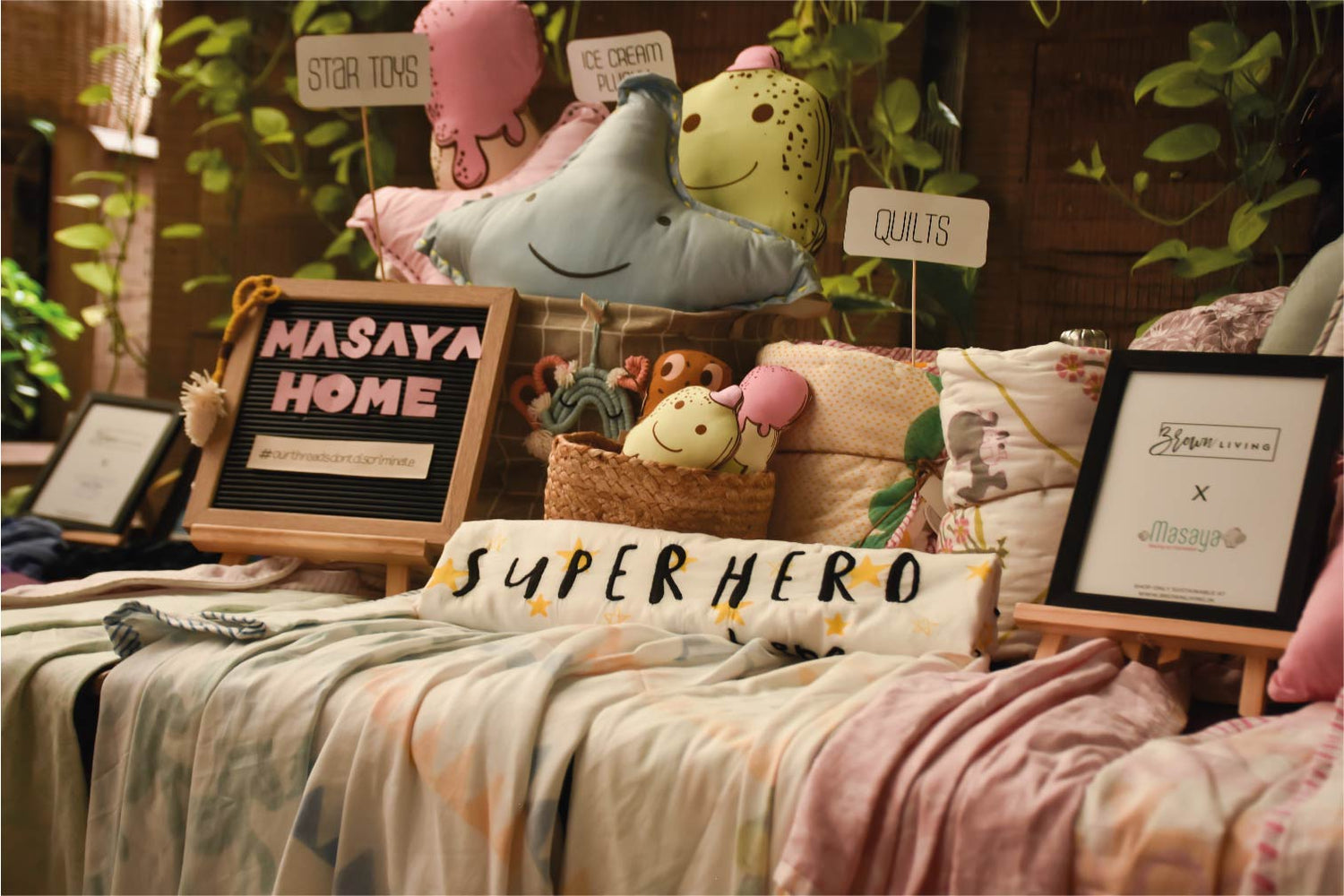 Stories From The Inner Circle: The Journey of Masaya ~ Brown Living
Sustainability enthusiast or not- Each one of us can agree that children are the undeniable future. With each passing generation, the mantle of responsibility is shifted onto young shoulders, and every new generation thrives differently.
Read more